This is the last lot of pics and it contains more buildings etc, but there is the Eiffle Tower so 'sup to you if you want to look!
The Moulin Rouge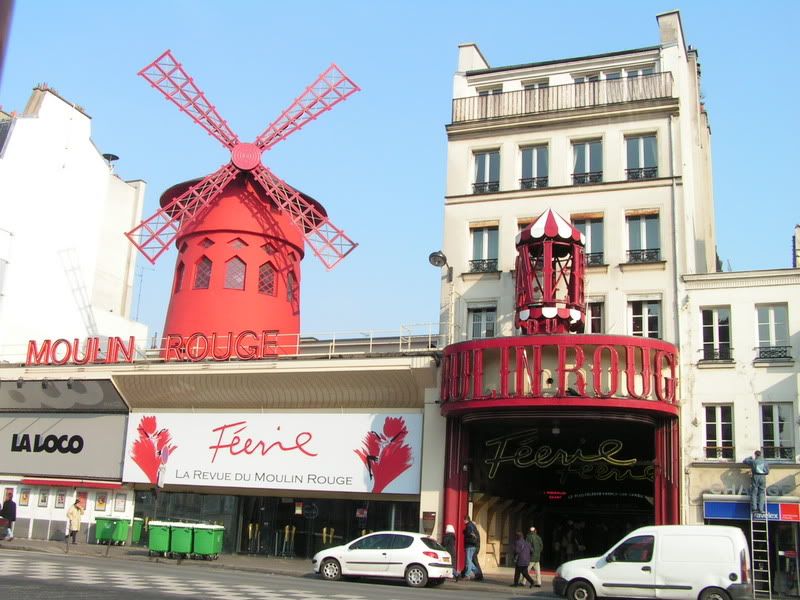 That wasn't what you thought it would look like. I had and still have this picture like in the film "Moulin Rouge" of what it looks like and it was rather like "Oh is that it", but I've been there and it was cool, though many many sex shops etc around it - seeing a guy going into a strip club at like 10.30am is a bit weird, but then I live in the sheltered world of Cheshire!
Bridge from the banks of the Seine to the Island where Notre Dame is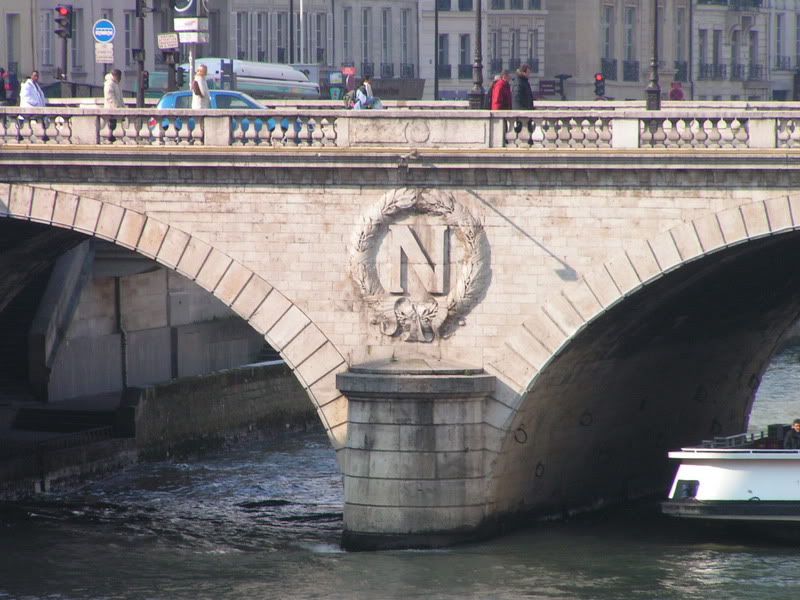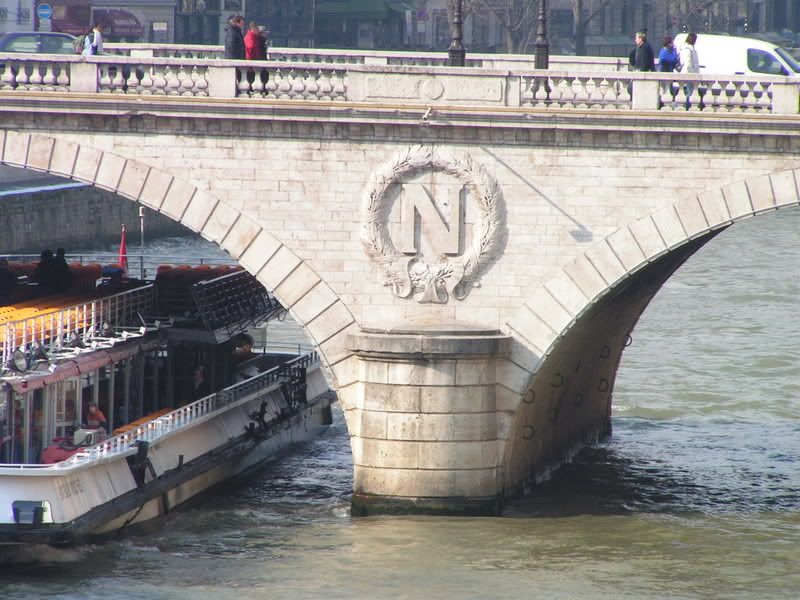 I took these pics 'cos they had Napoleon's insignia on them - He is one great historical chap if you ask me!
Les Invalides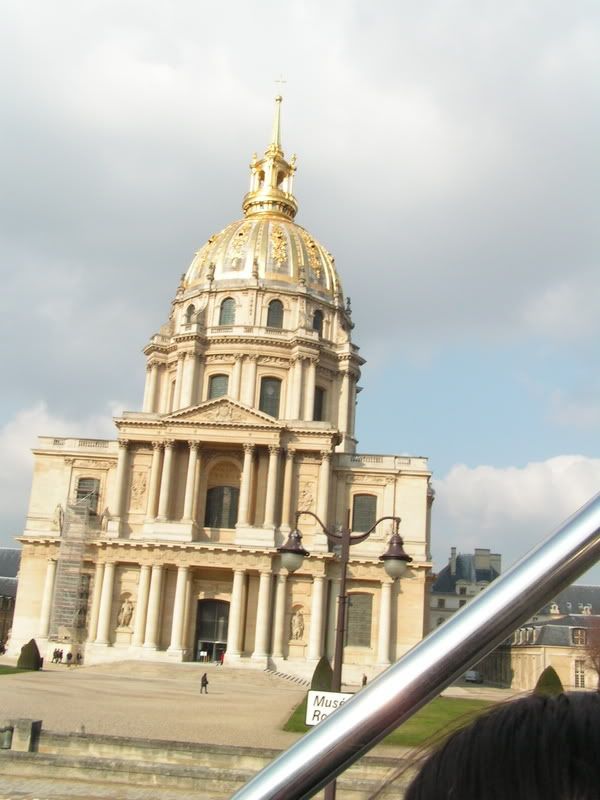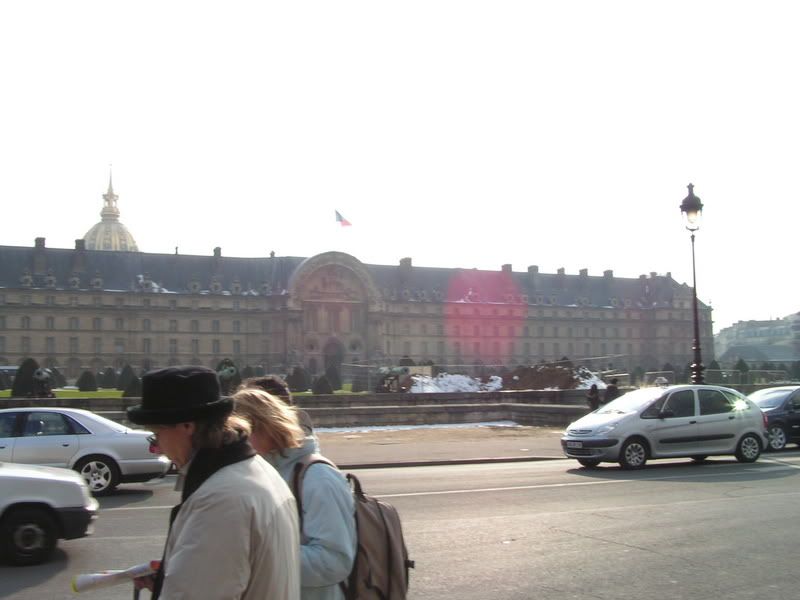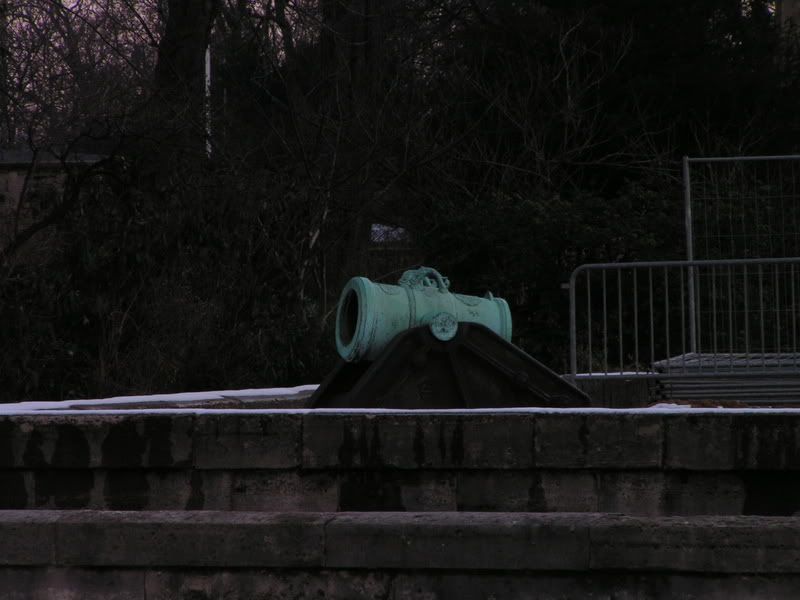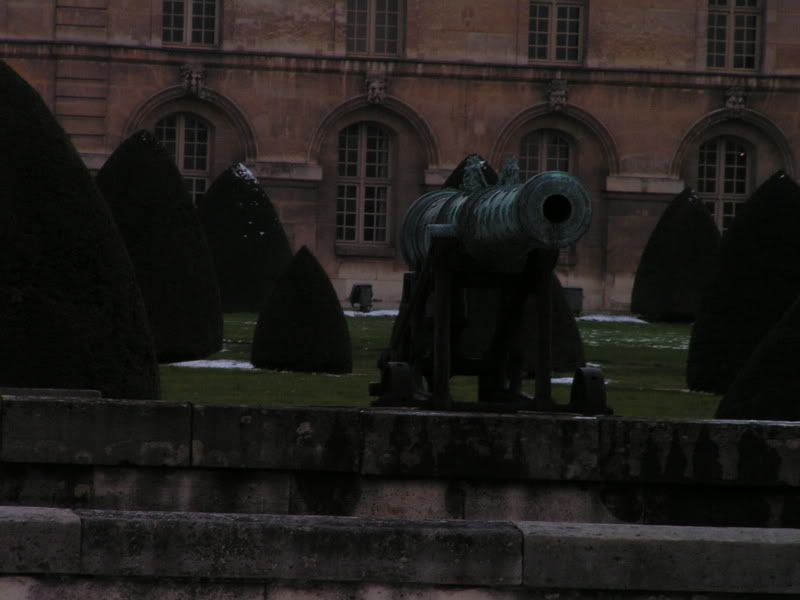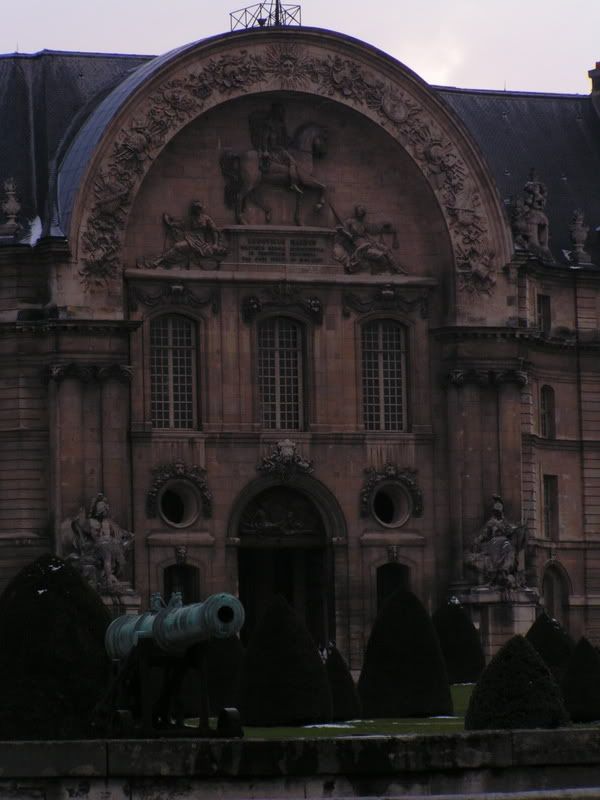 Yeah this is one place I want to go back and visit as it's where Napoleon is burried and I just have a random obsession with him and The Napoleonic Wars.
The Eiffle Tower
It had all these cool flashy lights all over it, but they didn't come out which I wish they had, but still I saw The Eiffle Tower!!!!!!
Views from the Top of the Eiffle Tower
Beth on the Eiffle Tower
Sorry they're a bit blury and it looks like there's a ghost in the first one, but I Think they're kind of arty if you tilt your head or something!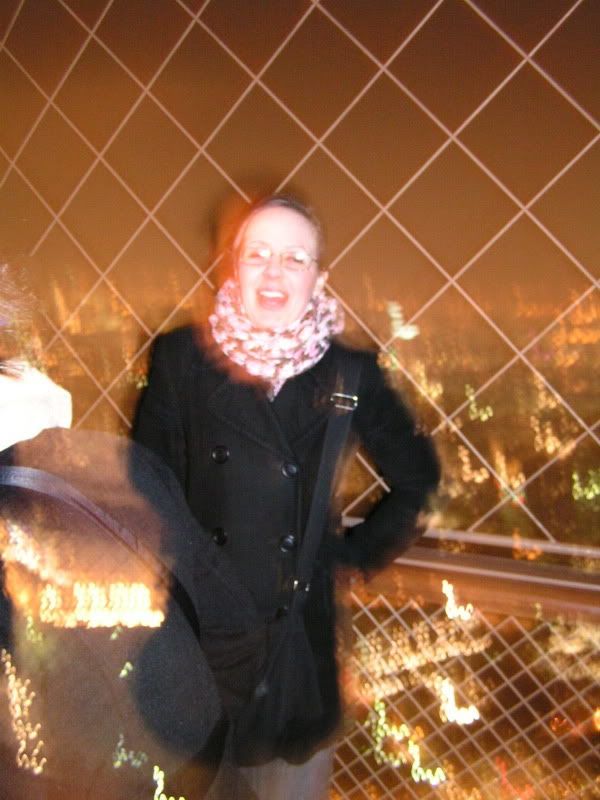 Please note that any bluring etc on Eiffle Tower pictures is due to the fact that it was after 6pm, which seemed to be my limit on taking good photos and then getting shaky hands, and it was also blooming freezing up there! But I have to say because I can...
I went to the toilet at the top of the Eiffle Tower! lol!
To Beth,
Thank you sooo much for asking me if I wanted to go and thank you for putting up with me burbling crap at you the whole week! I love you so much for it!
Hugs and *Kiss Kiss Kiss*
S xxx
Current Mood:
happy
Current Music: Evanescence - Eternal from "Origin"